HERE AT HUMDINGER
WE'RE ONE BIG FAMILY
Our People


Back in 2001, an ambitious group of individuals bought a factory in Hull on a mission to deliver a range of natural snacks with a difference.
Now operating as part of Zertus, we have sites in Hull, Heckington and a testing lab in Cambridge. We are enjoying continued growth and are proud to be a unique business with an expanding portfolio of products and a reputation for quality and product innovation.
Humdinger means 'a remarkable or outstanding thing of its kind' and our people are the embodiment of this definition. We understand that our staff are the foundation of the business and we strive to provide the right tools and support, to ensure that everyone at Humdinger is able to thrive and develop professionally.
Our six values resonate through all we do and bring us closer together with great behaviours, great actions and great ways of working. We celebrate individuality. We celebrate diversity.
Respect
We are open-minded and recognise that we all have a valuable contribution to make. We make time to listen and decisions are made on their merits.
Teamwork
We work together to achieve common goals by sharing responsibility and utilising everyone's strengths.
Excellence
We set and achieve high standards and always strive to be the best.
Competence
We ensure that we have the necessary skills, behaviours, knowledge and experience to be successful.
Courage
We make difficult decisions and are prepared to stand up for what we know and believe is right. We have confidence in ourselves and others to challenge the norm and create opportunities.
Continuous
Improvement
We are committed to continuously improve our People, Products, Processes and Environment to enhance business performance. Hear from the inspirational people that work at Humdinger.
Jeanie
LINE LEADER
I started my career at Humdinger back in 2005 as a Production Operative. Over the years I have been given the opportunity to develop my skills and I am now an established Line Leader with a deep understanding of the company. I enjoy the variety of my work at Humdinger and like that I am always kept busy. I always make myself available to support my co-workers, who often come to me for support and advice.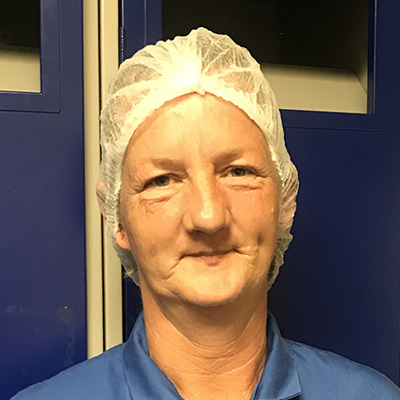 Baiba
PRODUCTION PLANNER
I also began my journey at Humdinger as a Production Operative back in 2006. Within a year I had developed my skills and progressed to a Line Leader.
In 2011, I was promoted again to Production Planner within our Supply Chain team. I thoroughly enjoy working at Humdinger; each day brings interesting new challenges, my team are very supportive and the company is going in a fantastic direction.

Nicola
PRODUCTION SUPERVISOR
My Humdinger career started 14 years ago and I have made several fantastic friendships over the years. I enjoy the regular training and development which is made available and have received several promotions since starting as a Production Operative, including Line Leader and Shift Team Leader. I am now a knowledgeable and experienced Production Supervisor with my own team to support. Our new Leadership Development Programme is helping me gain new skills and I am looking forward to soon providing my own training sessions to my team.
Dave
INVENTORY MANAGER
I joined the Humdinger team when the company had just begun back in 2002 as a Purchase Ledger Clerk and haven't looked back since. Over the years I have received several promotions and I am now the Inventory Manager. I have always valued the family feel to Humdinger and love how every day is different.

Snack happy news
Discover more about our fantastic products and inspirational people in our latest newsletter.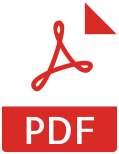 If you are interested in any of our vacancies, please submit a copy of your CV and Covering Letter to
hrdepartment@humdinger-foods.co.uk
COMPANY PERKS
At Humdinger, we are proud to offer:
Company paid Health Care Insurance Scheme including: optical and dental cover, 24/7 virtual GP assistance; counselling and helpline service; discounts at various highstreets stores and much more.
Holiday entitlement above the statutory minimum.
Generous company pension scheme.
Staff involvement events.
Continuous support to local charities.
Awards for long service.
Free car parking on site.
Regular training and development provided by our very own Training Coordinator.
Leadership Development Programme for our rising stars.